Gyazo Extension for Chrome, Firefox, and Edge
The Gyazo extension adds some powerful features not available in the desktop app. You can save a selected area, a specific image, an entire web page, or even a specific HTML element. It also lets you see a preview of Gyazo links around the web simply by hovering over them with the mouse.
Click the Gyazo icon to capture a screenshot of the visible area of thepage, the whole page from top to bottom, a selected area, or an HTML element.
You can only capture the specified HTML elements in the page.
When you click the button, the element under the mouse cursor is highlighted in blue, so place the cursor on the element you want to capture and click the mouse.
It is possible to reliably select a part of a web page such as a clipping of a news article.
Capture only the visible part of the browsing page.
The web page you are browsing is automatically connected from the top to the bottom and captured as one image. You can capture the entire page, including the hidden parts.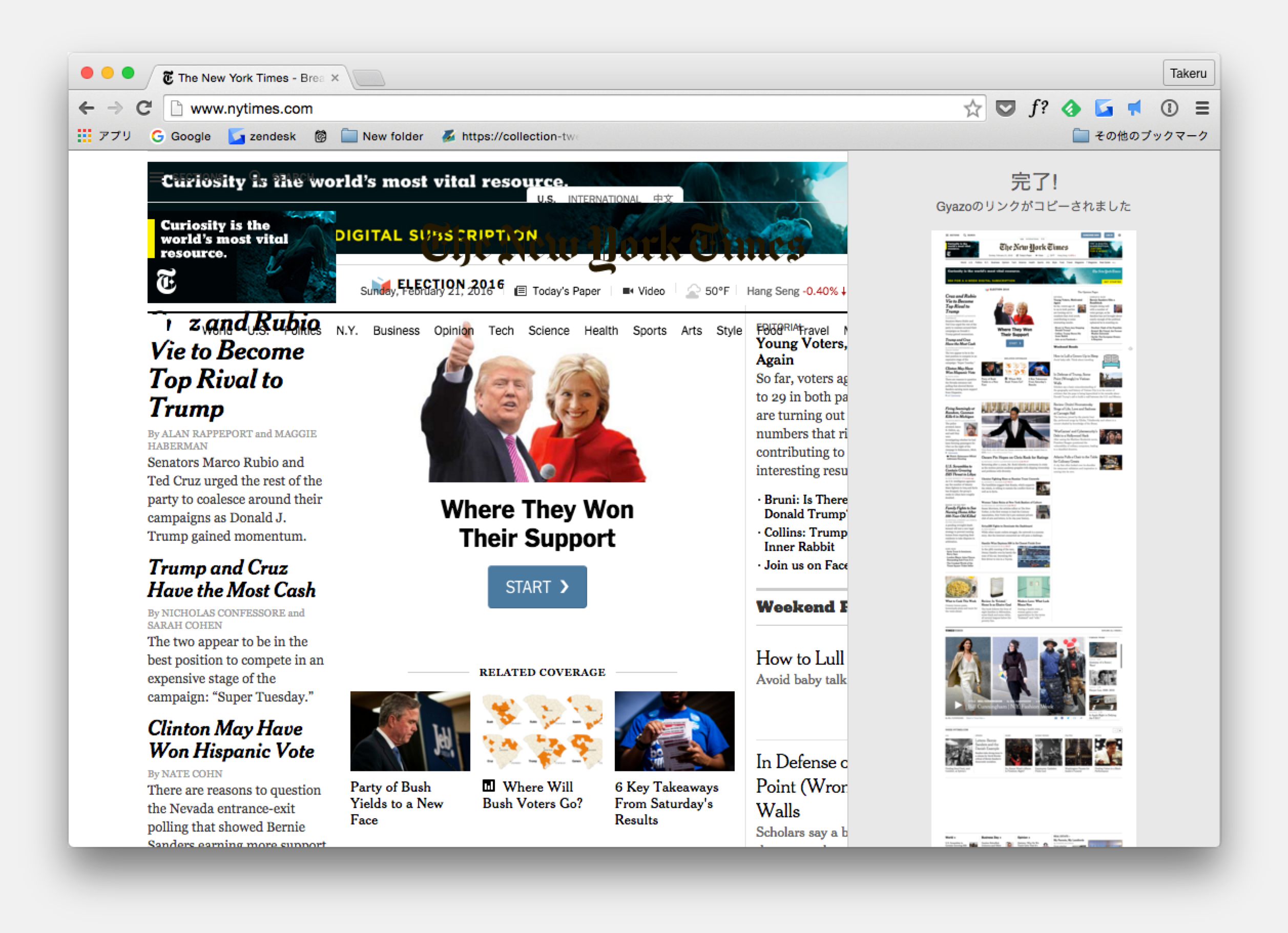 Use the right click menu to directly capture images
Hover over regular Gyazo links on any webpage to see a quick preview
Please visit your Firefox settings > privacy page and make sure that under history you have it set to "Firefox will: remember history."
This is required to enable the browsing and image history features that come with your Gyazo account when capturing from Firefox with the add-on.